AC Installation, Replace, and Repair: We do all!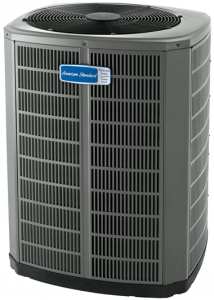 As the days are becoming hotter, AC installation is becoming a necessity. Can you imagine a day without AC on a hot summer day? No, in fact, we start freaking out when it's turned off for a while. Now just imagine, on a harsh sunny day, you are sitting in a perfectly cold space of yours, and suddenly your Air conditioner stops! No backup, can't even go out on such a rough hot day! When is the last time you call up for an AC service?  Been a while, isn't it? See, it is a fact that your cooling appliance needs service, maintenance, and regular checkups to avoid situations like this.
We all know how air conditioners are becoming an essential part of our lives. It becomes so hard to bear the heat in our personal and workspaces; that is why MasterFix is here. With our air conditioning services, we will never let you suffer in the heat. We ensure your home and workspace stay fresh and cool every summer.

Regular Cleaning of AC is the Key to Expand the Span
We must make sure we are scheduling a good service for our HVAC appliances to work efficiently in the future. Our experts are skilled in providing services like cleaning and maintenance of AC.
Along with regular cleaning, an inspection of air filters is a must! For a fresh and clean environment in your space, you must replace air filters once a month. Remember, if the filters are not clean for a long, this may lead to clogging, and consequently, this will restrict the smooth airflow.
We believe it is important to clean air conditioners before and after summers to ensure your AC keeps running for a long time. Clearly, you can't use the AC (in summers), which is shut for months, and before shutting (in winters), you must clean it.
We fix, install  and repair all types of conditioning systems like:
Ductless air conditioning systems

Air conditioning repairs

Heat pump repairs

High-velocity air conditioning systems

Central air units

Compressor repairs

Freon repairs

Air conditioner zoning

Air conditioner tune-ups
It is important!
You must be thinking that you bought an expensive Air conditioner,  why do you need service now. Beyond the thought you have spent a lot on your high-quality AC, every appliance needs servicing after a while. Not only servicing helps to emend the errors but also increases the self-life of appliances. Isn't it better to spend less on servicing rather than spending a lot on a new AC? The choice is yours!
For those residing in Greater Vancouver and Lower Mainland, it is hard for them to survive those dog days of summer! To make sure your only cooling system AC won't leave you on the way in summers, do call a service team. An entire diagnosis of appliances is a must to avoid future interruptions. For more details contact us! Remember, we are available with our air conditioning services around the clock