Air Duct Services: Cleaning Air Ducts is a Must!
The way we are concerned about our respiratory system, have you ever thought if the environment we live in is healthy? The environment we are referring to here is the indoor environment. The matter is that the professional and personal space where we work and live are actually not so healthy. And the respiratory system we are referring to is our indoor environment; is it healthy? The HVAC system, you are clueless about it, aren't you?
The heating, ventilation, and air conditioning (HVAC) systems are through which our homes and buildings breathe. It takes fresh air and throws out the foul air. Indoor air that we breathe mostly should be fresh and clean; that is why dryer vent cleaning is a must.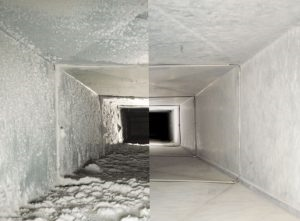 Why is Cleaning Air Ducts Necessary?
Activities in our day-to-day life mainly cause contaminated air circulation in the whole space. We mostly don't bother, but indoor activities like kids playing and having pets at home usually insist pollutants stick inside the air duct. And that is what you are breathing! Eventually, the air circulates in your space, what you breathe; it'll be filthy and contaminated.
No wonder if you and your family will get breathing issues, allergies. Because the air you are breathing in is contaminated. To create a healthy environment around you, there are "air duct cleaning services." Master Fix Building is available with these services anytime. You are just a call from getting these services at your doorway.
Clearly, you need to change your thought if you think HVAC systems do not require maintenance or any sort of service. Just like other appliances in your space, this too needs service, maintenance, and repair regularly! Though needless to mention, yes, it is one of the essential systems of your property. Sometimes you feel this irregular airflow and unusual smell in your space. That's the time you should seek a maintenance team! Even if you don't find any irregularity or disruption in the system, you should do it at least before summer sets in.
Adopt Master Fix Building Air Duct Cleaning Services
If you are hiring our professionals for air duct cleaning, then you are really getting benefited! There are many reasons why you should invest in regular cleaning of the air duct.
Generate a clean, fresh and healthy indoor environment.

Eliminate allergens and irritants and help you breathe properly.

Regular cleaning of air ducts reduces the risk of chronic allergies and respiratory issues.

Clean air duct means no foul smell inside your space! Duct cleaning services ensure that there is no unpleasant smell that can run throughout the house.

Most importantly, a clean duct contributes to unobstructed and efficient airflow.
How Master Fix Building Handles It?
Our experts will clean the air filters and check every part of the system entirely to ensure everything is working correctly. As our maintenance team will remove all the filth from the ducts and vents, you will surely experience freshness in your space. Call Master Fix Building for duct cleaning services, ensuring healthy indoor space, breathing, and lungs! This throughout servicing will help your HVAC system work efficiently in summers and winters properly without any breakdown.